Dinner, reception and drinks from 10 persons
ANDERMANSKEUKEN IS YOUR KITCHEN FOR AN EVENING
If you want to surprise family, friends, colleagues or business associates on a top culinary evening, slide into AndermansKeuken. We offer private dining from 10 people upwards. But our restaurant is also exclusively yours and your guests' for a fully catered drink or reception. AndermansKeuken is happy to dish up a varied selection of dishes and amuses and a successful evening.
Pamper your guests with a three-, four- or five-course dinner prepared with the greatest care by our team. Choose from the varied menu, be surprised by the chef or compose your dishes together with our team. You decide. AndermansKeuken is your kitchen for an evening. No room hire and still want to enjoy an unforgettable culinary evening? Your party – from 10 to 38 people – is welcome for private dining!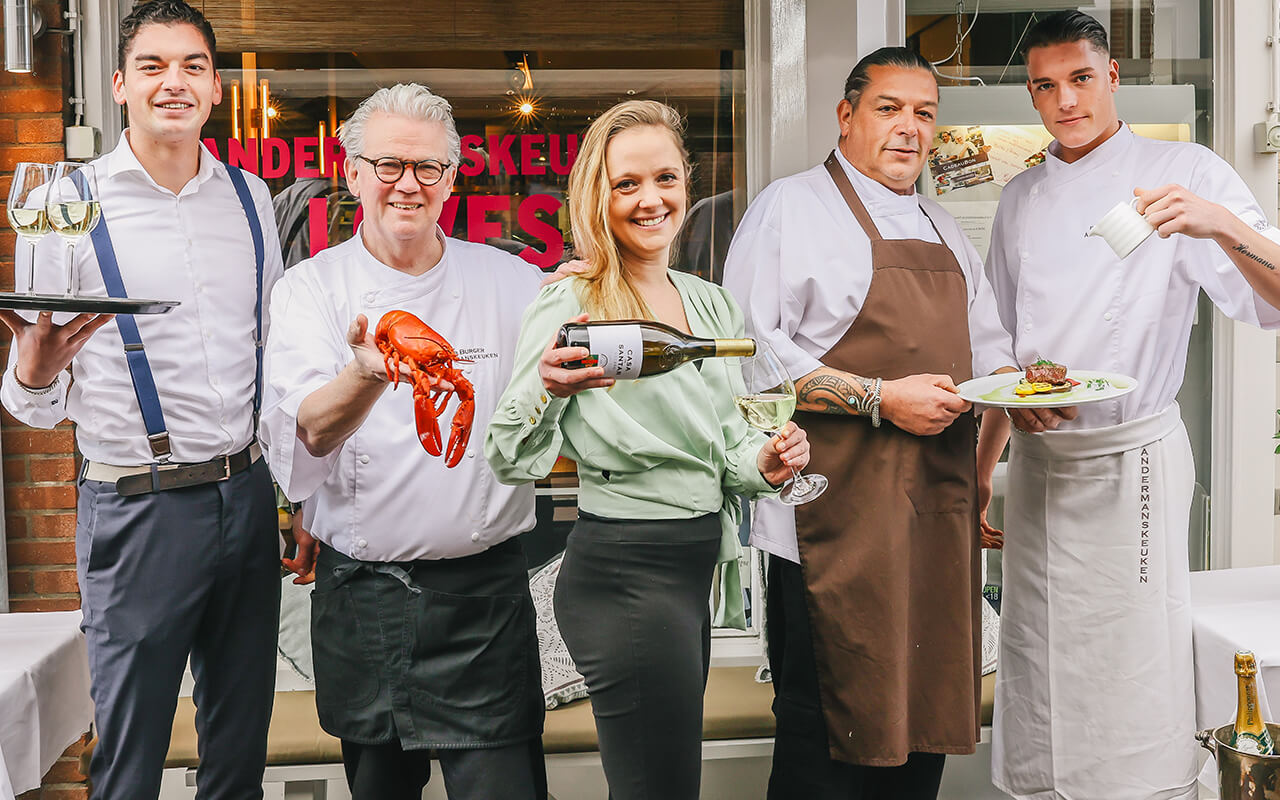 Have you been able to choose a menu for your diner/lunch at AndermansKeuken?
Contact AndermansKeuken to book your private dining. Click 'book now' and fill in the form. We will get back to you as soon as possible.