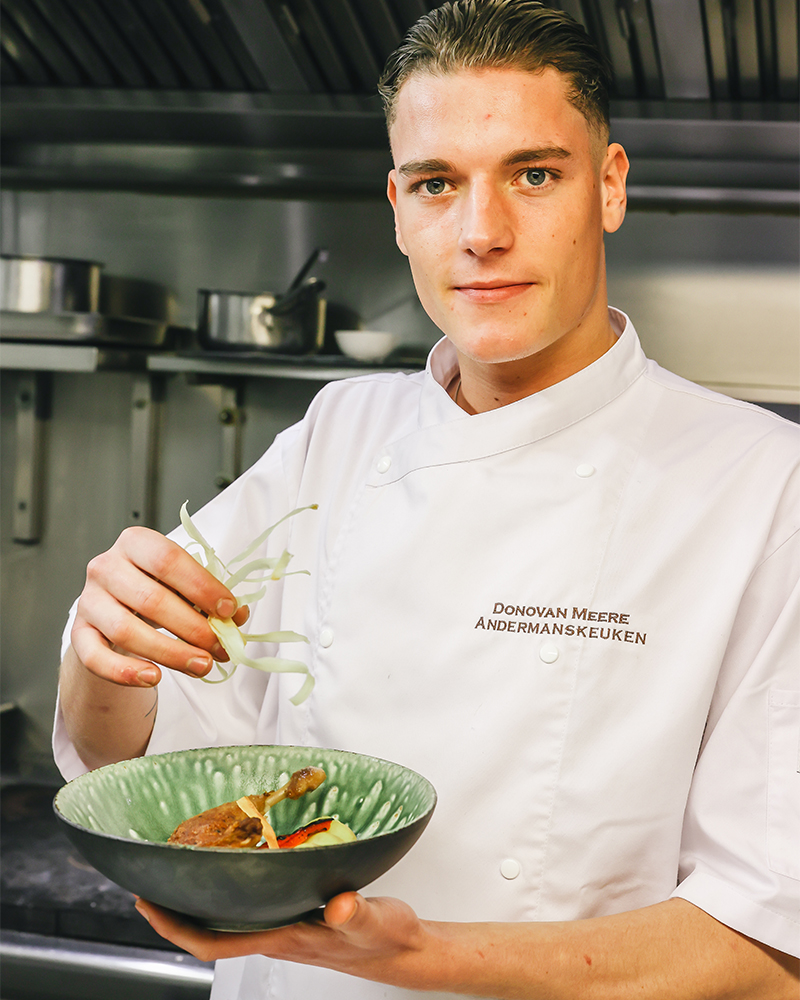 Donovan Meere
My name is Donovan Meere. I completed the catering academy and gained my experience at Barbarossa and di Sopra in Scheveningen.
At the moment I am an independent working cook at AndermansKeuken, which I do with great pleasure, and here I try to create new creative dishes every day!
Cooking is my passion, and I hope to cook culinary dishes for you at lunch, or at your catering or private dining event.